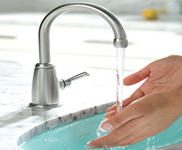 When you invite Aames Plumbing into your home, you'll find that we're expertly trained technicians and that we'll provide you with a unique service experience. The Aames experience includes treating you and your home with respect.
Our professional and friendly plumbing technicians will quote you a price, before we start the job. Our guarantees are among the best in the plumbing industry. We're the plumbing experts metro Atlanta has trusted for over 20 years.
Learn More
››
Heating & AC Specials
››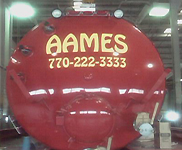 Aames is dedicated to providing you with exceptional septic service, fair prices, and top-of-the-line equipment.
Our trained septic specialists are qualified to install, repair or pump any type of septic system - and we're always available to answer any questions you may have.
We are a professional one-stop-shop for all your septic needs.
Learn More
››
Septic Specials
››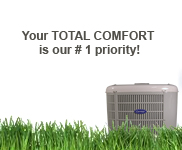 We're proud of our years of service in metro Atlanta, providing residential and commercial customers alike with complete sales, service, and installation of high quality heating and air conditioning systems.
Our team members, from management to office staff to service technicians in the field are experts in the heating and air conditioning arena. The Aames team of comfort specialists is dedicated to keeping you comfortable in your home or business.
Learn More
››
Heating & AC Specials
››